What is the TBGPEA?

We are a non-profit 501(c)3 organization.
Our membership includes property owners (regular membership) and other interested individuals (associate membership) within a five county area in northeastern Wyoming.
We value the unique landscape of which we are privileged to be a part.
We have chosen to take proactive leadership in the conservation of the lands we own or manage.
The conservation strategies we investigate, implement, and promote are responsible, science-based, long-term, and landscape in their scale.


What does the TBGPEA do?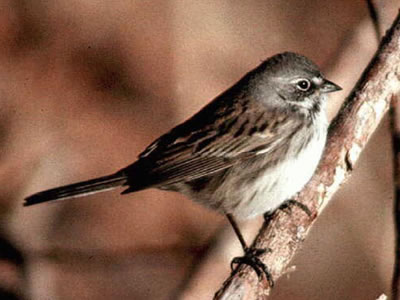 We work in collaboration and cooperation with a variety of government and non-government entities, as well as with experts in academia and members of the private sector.

We partner with others to fund and implement a variety of conservation efforts within our landscape. Since 2003, we have invested over $4.7 million in voluntary, on-the-ground conservation measures.
We focus our conservation efforts on two ecotypes that dominate our landscape: the sagebrush steppe and the short-grass prairie. We seek to protect and enhance existing habitat for species of concern within these ecotypes.

We work to develop and implement a strategy of adaptive management – one that is informed by and responsive to current conditions and the results of previously implemented conservation efforts.
We conduct extensive vegetation monitoring and targeted wildlife monitoring to support and enable adaptive management.
We are currently working with the U.S. Fish and Wildlife Service to implement an incentives based conservation strategy to protect eight species of concern that inhabit the sagebrush steppe and short-grass prairie of northeastern Wyoming. Our three-pronged strategy consists of a Candidate Conservation Agreement with Assurances for private property; a Candidate Conservation Agreement for property with a federal nexus; and a Conservation Agreement that addresses conservation efforts associated with foreseeable development of energy resources. Final Strategy documents were signed on March 18, 2017.
Awards
2019: University of Wyoming College of Agriculture & Natural Resources Outreach Partner of the Year
2017: The Wildlife Society Group Achievement Award
2017: The Nature Conservancy in Wyoming Deborah MacKenzie Award for Innovation
2017: Office of Surface Mining Reclamation & Enforcement Excellence in Surface Coal Mining Reclamation Award
2017: State of Wyoming Good Neighbor Reclamation Award for Coal
2016: Wyoming Agricultural Experiment Station Research Partner
2012: The Wildlife Society, Central Mtns and Plains Section Citizens Conservation Achievement Award
2010: National Grasslands Council: National Grasslands Prairie Partner Award
2010: Wyoming Section of the Society for Range Management Excellence in Rangeland Stewardship Award
June 2004: National Grasslands Council: Grasslands Conservation Award
May 2004: National Grasslands Council: Grasslands Technology Award
Stakeholders
Wyoming Conservationists
Ranchers
NGO's
Energy Industry
Partners
Since inception, the Association has acted on the belief that effective conservation is built on a foundation of collaborative effort. Over the years, the Association has worked in cooperation with a wide range of partners, including:
Federal Partners
Bureau of Land Management
Natural Resource Conservation Service
US Fish & Wildlife Service
US Forest Service

State/Local Partners
Conservation Districts
County Commissioners
Weed & Pest Districts
WY Game & Fish Department
WY Gov's Natural Resource Sub-cabinet
WY Wildlife & Natural Resource Trust

Academia/Research Partners
Boise State University
Colorado State University
University of Wyoming
University of Wyoming Extension
USDA-ARS Rangeland Resources Research Unit

NGO Partners
Audubon Rockies
Biodiversity Conservation Alliance
Defenders of Wildlife
Environmental Defense Fund
Humane Society of the United States
Mule Deer Foundation
National Fish & Wildlife Foundation
National Wild Turkey Federation
The Nature Conservancy
Private Grazing Lands Council
Sand County Foundation
Sonoran Institute
World Wildlife Fund
WY Wildlife Federation

Private Partners
Arch Coal
Buckskin Mining Company
EMRI
Fritz Knopf
Great Plains Wildlife Consulting
Navajo Transitional Energy Company
Numerous agricultural producer members
Peabody Energy
Wyoming Wildlife Consultants